Weddings are not only about excitement, there's also quite a bit of exasperation along the way. It's difficult to plan for something that will happen only once in your life. You have no firsthand experience and yet you cannot afford to make any errors. It's funny to think that a two hour occasion such as wedding requires years and months of planning to make. Well, there's nothing wrong with being a perfectionist since you're only getting married once. However, the last thing you want is a stressed out lady with the absence of a natural bridal glow.
Don't take responsibility of everything. Brides are more involved in the entire wedding planning. You can only hear the grooms' opinions once they noticed that the expenses are going way out of expected. Their main excuse is they are not good in colors, fabrics, and wedding themes. But hey, wedding planning is not all about that glitzy glam aspects. Delegate tasks which you think might be suitable for him. These include dealing with the venue, negotiating with the florists, and deciding on the detail of your wedding bands. You can even ask him to list down songs to be played during the wedding ceremony and reception.
Try to consider the idea of a wedding planner. Organizing a wedding while working full time is a tough responsibility to balance. Taking a leave or quitting your job for a one time occasion is not the idea you would want to go for. Yes you may have plenty of time to focus on the wedding but how are you supposed to keep up with the expenses now that you are jobless? Hiring a wedding planner will be a great help for soon to be married couples who are busy with their day time jobs. You will still be in charge on how you envision with your wedding and your planner will coordinate everything from venues to meeting the suppliers.
Create a timetable and make sure you squeeze in some alone time. It's surprising how days have gone by after he popped the question. Few weeks from now and you're going to be hitched with your one true love. Don't let the wedding preparations burn out the passion in your relationship. Just because you're getting married it doesn't mean that you let everything slip away. Always spend a quality time together amidst the nasty wedding preparations. It can be a weekend in the lake or a lovely romantic dinner at your favorite restaurant after a whole day in the spa. It's a great way to reflect and reconnect with each other.
Make a backup plan for that "expect the unexpected" moment. No matter how hard you plan in order to avoid mishaps during the most important day in your wedding, you should still expect some minor slips. Outdoor weddings are exceptional, yet there are lots of things that could go wrong with it. Unexpected weather conditions such as intense heat of the sun or worse sudden outpour are some of the enemies of an outdoor wedding. Beforehand, make sure that your venue knows how to handle these types of incidents. Be aware of the "bridal emergency kit" and learn how to make the most of it. You must fill your tiny purse with wet tissues, clear nail polish, mint candies, lip gloss, powder, double sided tape, and bobby pins.
Don't forget to list down your visitors. The humorous thing about wedding is that the people you are expecting to show up did not make it, yet the people you are trying to avoid are present. It's very frustrating that due to tons of responsibilities, you unintentionally forgot those persons who truly mean a lot to you. To avoid this, make sure you carry on a tiny notepad with you. So that every time a friend or a relative pops up in your mind, you can write it down easily and get back to it when you are about to send out invitations.
Creating a list of expected visitors is a starting point for you to determine the necessary budget for food, drinks, tables, chairs, and send off gifts. Don't rely on RSVPs since only 20% of people respond to it. A good estimation is a way to ensure that no one will run out of food and seats. Say for example your total invites is 100, make sure you have an additional 50 to back it up.
Wedding Sparklers have become the modern trend to create the perfect fairy tale wedding. Wedding Sparklers have a long shelf life of 4+ years. They can be kept in a cool dry storage. Wedding sparklers are used for photographs before, during and after the wedding. The
36inch wedding sparkler
is the most popular item along with our
wedding sparkler buckets.
Finalize the expenses and ensembles of your wedding dress. Whenever you are deciding for your wedding dress, make sure that it's not too early or too late. Finalizing on a wedding dress a year before your wedding might be too soon and you might be disappointed when you saw the latest wedding dress trends months before your big day. However, deciding on a wedding dress with as little as one month before might put you in a very expensive situation. Either it is a custom made or ready to wear, wedding dresses requires a sufficient time for adjustments and modifications. If you are going to rush it then you'll have to pay extra.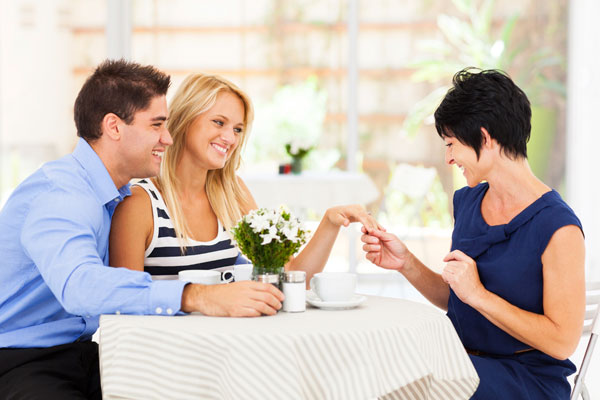 Don't procrastinate and hire the best photographer and videographer in town. The creativity of wedding photography is getting highly popular on social media nowadays. Photographers are now offering different techniques in turning a simple wedding photo into an artistic masterpiece. Modern wedding videography has reached a higher level of transformation since aerial videos and complex same day edits were introduced to the market. Photographers and videographers are often fully booked the entire year. Therefore, it's ideal to set an appointment with them ahead of time and seal the deal right away. Always remember to remind them a month before your wedding to make sure that they don't have overlapping events along with your big day.